Le Colonial Café
Bar overlooking the sea
Located on the hotel's 1st floor and facing the Mediterranean sea, in an elegant setup, discover an original selection of cocktails & beverages to awake your senses. The bar is the ideal place for after-works.
SPG Member Benefits : 15% discount on beverage.
Discover more SPG benefits >
Le Méridien Signature Breakfast
Le Méridien has unveiled a new Signature Breakfast experience.

Wake up to enjoy a selection of traditional breakfasts with a modern twist an start your day discovering delicious flavours of local cuisine.
Opening Hours

Breakfast :

everyday from 7:00 am to 10:30 am

Bar : from 3:30 pm to 8:30

pm everyday

Dinner :

from 6:30 pm to 8:30 pm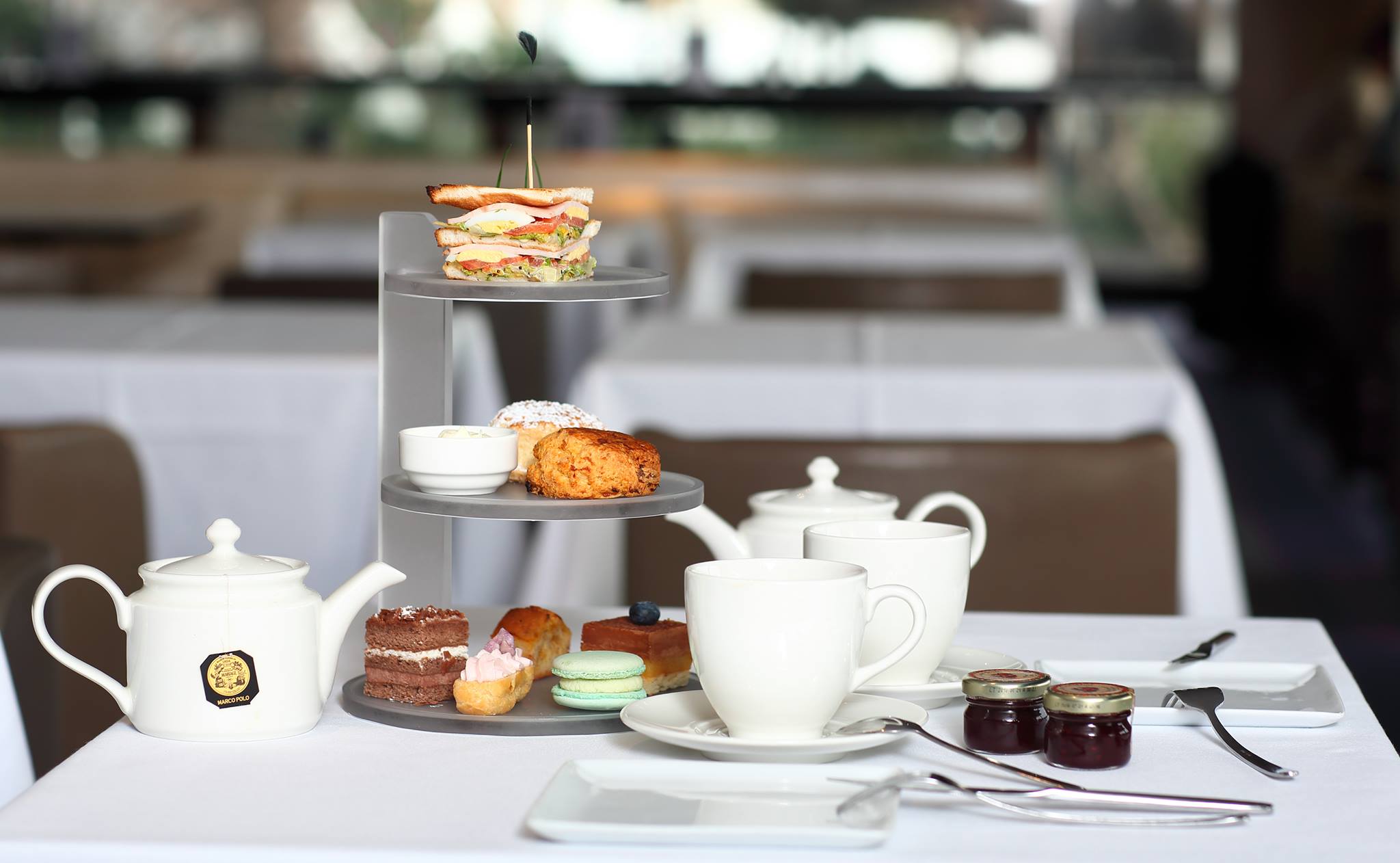 Tea Time
Expérience Le Méridien Nice tea time including dainty finger sandwiches with freshly made fillings, warm scones with clotted cream and jam, as well as French pastries, all served with your choice of tea or coffee.

Hours : from 3:30 pm to 6:30 pm
Price : €20
Sparkling Program

Imbued with the timeless sophistication of the classic aperitif, Sparkling adds a local and modern twist to the social ritual of cocktail hour. Featuring an array of effervescent offerings and inspired spritzers, this cocktail programme brings a spirited flair to the engaging gatherings at the Colonial Café.
Cocktail hour is traditionally a time when Europeans enjoy drinks together. The Sparkling menu offers a sophisticated touch to this cultural phenomenon with its bubbly cocktails menu. Our Head Barman drew his inspiration from local references and ingredients, adding an effervescent twist.